[dc]E[/dc]ach new year is another chance to start anew.  A chance for reform.  A chance to get done that which fell by the wayside last year.  This year is no different, and in no place is this more apparent than the sport which we all love and regularly attempt to conquer.  From the professional peloton to the local gran fondo, things are set up to change and adapt again this year.  To that end, I'll make a few prognostications as to the direction of the sport of cycling in 2015: I'll cover the men, the women, the pros and the joes.  And in a year, I'll revisit this and see where cycling has actually gone.  Hopefully, some of the things I'll address will come true, and some won't….happy 2015, eh?
Without further ado, in 2015 I believe…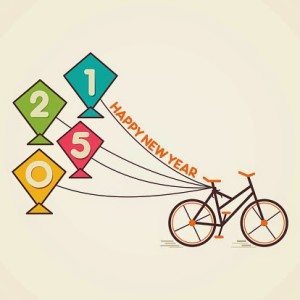 CIRC will reveal more widespread and deep rooted doping than we all expected
We know from the USADA investigation that doping on a team level was alive and well in the early part of the millennium. We can surmise from the recent string of Astana positives that team sanctioned doping is still alive and well in some form or another. Combine that with the Padova investigation and it seems that everyone is guilty of some doping infraction.
I'm willing to bet that CIRC will reveal doping involvement at an unprecedented level. With a report due out early in 2015 we should be treated to an inside glimpse of what the peloton was up to in the last 15 years. The only question that will remain will be to wait and see if the report names riders and team officials or if much of it will be redacted.
Beyond that, it will be interesting to see what the report is going to be used for. If it is used to root out those who are still active in the sport who have a significant doping past, then it may be a fruitful endeavor.  What it likely will be is just an "eye opening" (in quotes because most of us are aware of it) look into the sins of the peloton with little action from the WADA or other authority.
Doping will continue on the local level
While the CIRC report may be damning to the professional peloton, there is still significant doping occurring at the local level.  Notably, California Masters racer Richard Meeker stirred up a hornets nest with a positive test in the not too distant past.  Closer to home (for me) NJ racer James Martin was handed a 2 year suspension for failure to appear for a test at the State Crit Championships this past year (it's worth noting Martin had some pretty spectacular results prior to, and including, this year…)  Early last year, Daniel Baker (cat 3 cyclocross) accepted 2 years vacation for testosterone use.  Also early last year, local Raleigh legend David LeDuc tested positive for a whole host of compounds he shouldn't be taking.
The take home message here is that doping is alive and well in the amateur ranks.  Sure, USADA is trying to test, but the budgets are far too small and the numbers of racers are far too great to catch many.  The only ones who get busted, as they say, are the dumb ones.  And the ones that don't get caught (the majority of them) are free to race (and win) in all circumstances.
This probably won't change.  See David Anthony.  People will do anything just to feel the rush of winning.  Sadly.
Gran Fondos and Strava "racing" will continue to shrink the racing pool
This one is just a personal observation of mine.
Strava has become a huge player in the cycling and fitness industry over the past few years.  I've asked the question before if it is a fitness wrecker or if it's a great training tool.  Just recently they've partnered with CTS to offer "training plans", but training plans for what?  Is it just to build people's fitness?  Get them on a fondo?  Or prep them for a start line?
KOMs have been altered as well.  Presumably because they've become quite difficult to obtain in many circumstances, now there are "personal KOMs" or something of that nature.  Feasibly, these will create more "Strava Racing" where cyclists spend more time putting stock into their Strava account than anything else.
On the flip side, perhaps Fondos will continue to grow.  The sort of "open competition" type of racing seems to be hugely popular, offering people big goals without the critical competition aspect inherent with racing.  Do fondos take away from racing itself?  Do they act as a "gateway drug" to lining up as a truly competitive racer?  Only time will tell, but I predict that we will see smaller fields this year, with more and more fondo registrants.
The French will falter at the world tour level
After the French went two and three at the Tour de France in 2014, there will be an expectation of greatness around French cycling.  However, I believe the French will find 2015 to be a different story. Last year the French were punching above their weight, but they were still outclassed by a dominant Vincenzo Nibali. Assuming Froome and Contador had been healthy, it would be fair to assume that the French would be fighting for minor placings.
This year the host nation of le Tour will find it difficult to conquer the foreign onslaught. There is a likely showdown between Quintana, Froome, Nibali and Contador brewing.  Jean Christophe Peraud is an aging commodity. Romain Bardet is young and inexperienced (as evidenced by his performance in this years Tour.)  Thibot Pinot appears to be coming into his own, but wasn't up to the challenge of Nibali this year, so it seems unfair to expect him to defeat the best stage racers in the world.  Thomas Voeckler is nearing retirement and Pierre Rolland is inconsistent.
Intriguing to me are Warren Barguil and Bryan Coqard.  Coqard is a fine young sprinting talent that may contest the points competition at the tour (especially with the rule changes favoring flat stages), while Barguil showed flashes of brilliance at the Vuelta.  Combined with Tony Gallopain, they may be the best hope for French success in the coming year.
Sadly, we've already seen Europcar go without a WorldTour win in 2014, and then subsequently get their license application reviewed and ultimately rejected because they couldn't meet the budgetary requirements of cycling's top tier. Couple this with a sponsor that's leaving at the end of 2015 and you're looking at a grim picture for the French team, who will have to rely on wild card invitations  to the biggest races.
Women's cycling will continue it's return to relevance
There has been a lot of discussion in the media recently regarding the importance of women's cycling and coverage thereof.  After Le Course drew almost no spectators and Specialized Lululemon turned to crowd funding before Velocio Sports and SRAM stepped in to save the team, it seems like women's racing was destined to see it's share of problems.
However, the UCI has added races at the Tour of California, given World Cup status to the Parx Philly Classic and has talked about expanding Le Course, while RCS has added a female Strade Bianchi on the same day as the men.  This bodes well for women's racing that is struggling to find legitimacy in the male dominated viewership of the cycling world.  Prize purses have been growing as well, but are still lacking when compared to men, with many women racing for airline tickets or primes just to cover travel expenses.  With any luck, the development of these new races along with increased media exposure of women's events may bring about a renewed interest in the "softer side of cycling."
Don't take that comment lightly.  They'll rip your legs off…
Sponsorship dollars will continue to be hard to find
I mentioned above that Europcar is set to end their sponsorship at the end of 2015.  Specialized/Lululemon turned to crowd funding.  There were also questions about the status of Belkin before Lotto and Jumbo supermarkets stepped in.  Oleg Tinkov claims that if the Russian ruble continues to drop, he'll bail from cycling.  Cannondale pulled the plug on it's own team to provide funds to Slipstream Sports (creating the current Cannondale Garmin setup.)
All this continues to point to the fact that sponsorship dollars will continue to be few and far between, with bike companies as headlining sponsors.  This harkens back to the "good old days" of cycling when bike companies were the primary (often only) sponsors of racing teams.  We're starting to see this already, and it really started with Cervelo Test Team.  Today, we have Trek, Giant Alepecin (Giant obviously being the bike company), Cannondale, BMC, Lampre-Merida (Merida is a Taiwanese company that owns a 49% stake in Specialized) and Bora-Argon 18 (with Argon 18 being the cycling company in the duo.)
At least we're seeing sponsorship happen, but it's a disturbing trend that cycling is losing sponsors from outside the sport and contracting to a more "self contained" model.
The hour record will be demolished
Cancellara commented not too long ago that the hour record has lost its luster.  Tony Martin disagrees.  Wiggins has said as much too.  This shapes up to be an amazing year for runs at the hour record.
Sure, it's awesome to see Jens Voigt break the record, and it's nice to see Brandle tack another half kilo onto it.  Thomas Dekkar, Jack Bobridge, Alex Dowsett and a few others will take a crack at writing their name in the record books, but when the heavy hitters like Martin take a shot at it, we'll probably see a whole new world open up.
It will add further legitimacy and life to a long forgotten record.
Astana will be removed from the world tour
This is probably not a stretch by any measure of the imagination, given that they've experienced five positives in 3 months and the continental outfit has been suspended.  But the writing is on the wall: the Roman Kreuziger case is sitting on the desk of the UCI BioPassport commission.  It was said by Brian Cookson that one more positive would get the WorldTour license referred back to the license commission.
Picture this: the license commission allows Astana a license, avoiding a Court for Arbitration of Sport case (see the Katusha debacle last year) and avoids paying out damages and the CAS costs.  They collect licensure costs for Astana, and have the means to kick them out sitting on the BioPassport desk (Kreuziger's transgressions happened during his Astana days.)  Now the UCI is rid of the Astana problem, and they save face by "doing something" about allowing a dope heavy team in the WorldTour.
Maybe it's going to be a quiet 2015.  Maybe it's going to be a very tumultuous year.  Time will tell, and I'll revisit these predictions at the end of the year to see how clear my crystal ball is.