If you don't know the strengths and weaknesses of your fitness, how can you possibly begin to work on them?  If you don't analyze your season, how can you possibly know your strengths and weaknesses?  Sure, you can probably guess at those strengths and weaknesses and you might get some of them right, especially the glaring ones like "I can't climb too well".  Some other weaknesses aren't as obvious, and guessing at your fitness strengths and weaknesses, training blind and  then hoping for the best is a ticket to failure, or if not failure, sub-optimal performance in races, group rides and fondo rides.
It should sound obvious that you need to do some evaluation of last season's failures, but you should also evaluate your successes so you can improve upon your best performances.  In this episode of the Tailwind Coaching Podcast I'll discuss some tricks for what went right and what went wrong last season, along with why you're reviewing your season now and how to change your training in the coming months.
Click through for show notes and more information:
Podcast: Play in new window | Download (Duration: 53:02 — 72.8MB)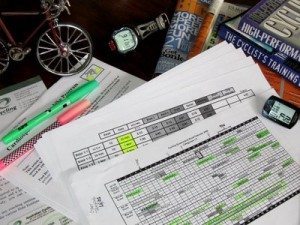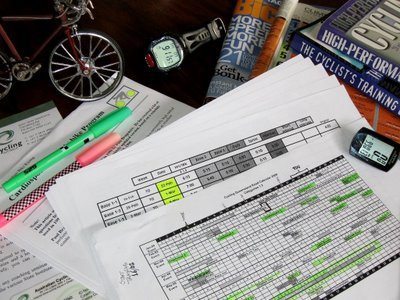 @9:28 – Why we review our season (especially now), what we look for out of our goals, season objectives and races, strengths, weaknesses and more.
Planning Your Season (Podcast #30)
Effective Base Building (Podcast #51)
@20:22 – Analyzing our performances: how events expose weaknesses and strengths, the human nature of finding your strengths and using them (too much.)  Analyzing your endurance, muscular endurance, neuromuscular skills, climbing prowess, overall feel on the bike and comfort in groups.
@38:59 – Cornering performance, having to jump vs falling off, cornering technique, critiquing your training plan with your training diary and a Performance Management Chart.
Choosing a Power Meter (Podcast #44)
Key point:  If you don't analyze what you did in your previous goal events, you'll never be able to strengthen yourself and improve upon your previous performances.
If you enjoyed this episode, click through to the Tailwind Coaching Podcast on iTunes and rate it 5 stars. A positive review helps the podcast move up the ratings, reach more listeners, and help more people get stronger, faster and fitter.  Don't forget to post any questions to the Tailwind Coaching Facebook page, and don't forget to support our sponsors and help to keep this podcast free, help me to get this information to more people and help grow the cycling community.
If you're not training for the coming season, what are you waiting for?!  Pick up your training plans for this season by checking out my modular training plans in my online store and think about building some "Raw Strength" with my new 8 week strength training plan.  If you're looking to add more pop to your pedal stroke, consider picking up my new Advanced Base Module and get on the road to more power and finesse!
Feel free to post any questions to the Tailwind Coaching Forums or leave a comment below.
[wdsm_ad id="5402″ class=" aligncenter" ]