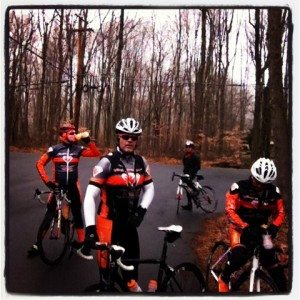 If you looked at the calendar recently and wondered where the "(Not so) off season" went, you're not alone.  If you're starting to sweat your fitness level a little bit because you've been lacking motivation to get on the indoor trainer and hammer out some miles, you're DEFINITELY not alone.  If you're thinking you have about 8 weeks until you should be riding with your buddies, racing or setting PRs in gran fondos, well, I'm right there with you.
That's why I'm running a six week e-Bootcamp to kick your fitness up a notch or two.
Each week, you'll receive an email with your weekly training plan, some relevant tips to help you achieve the week's goals and my expert guidance.  Here's what to expect:
A 6 week training plan, delivered each week of the camp.
Coaching support (just respond to your weekly email with questions)
Nutritional advice, training physiology concepts, mental toughness tips, recovery advice, and more delivered each week.
How much?  A few hundred dollars for 6 weeks of training plans, coaching support and training advice?  How about $60?  That's ten dollars per week.
Check out the e-Bootcamp information page for more detailed information.
There's no deadline, there's no catch.  You can do a 6 week intensive bootcamp any time you want with this program.