Spring means a lot of things.  It means the end of a long, cold winter.  It heralds the end of the trainer season and the arrival of outdoor riding.  Roads are clearing, salt is washing away and buds begin to appear on the trees.  Spring also means that classics season is on the professional peloton's menu.  The world is coming alive and with it, the cycling community begins to emerge from winter hibernation.
Hopefully, you've been building some solid base fitness indoors with Zwift and you're ready to take your training outdoors.  To help you do that, and to pay homage to the spring classics, I'm offering you a chance to pick up any of my downloadable training plans at a discount.
Click through the jump for details on how to grab this awesome deal!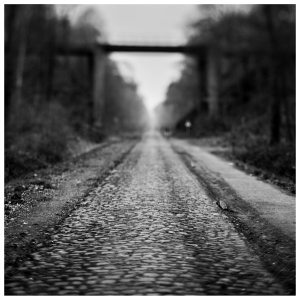 Many of you will know that I have a massive fascination with the Spring Classics.  There's something beautiful about the pain, the suffering, the brutal par course and the ultimate triumph of the winners of these hellish races.  From Battenkill to Begium, this month will see cyclists around the world take on the toughest of the tough.  They will conquer unpaved, cobbled, rough or just simply long rides filled with hellishly steep climbs.
I also love the lore of the spring classics.  With Fabian Cancellara retired, the mantle of "king of the classics" remains up for grabs.  However, "Tornado" Tom Boonen, everyone's favorite Belgian beast, is having one last go at the season that made him the rider he is today.  He plans to hang up his wheels after Paris Roubaix, capping off an amazing career that saw him win Parix Roubaix four times, de Ronde van Vlaanderen three times, the rainbow jersey and countless other semi classics.  All told, Boonen may be the most prolific classics winner of all time with 21 classics victories.
Here's hoping that he adds one more!
In the spirit of the spring classics and to help you ride like Tornado Tom himself, I'm offering a discount coupon for the spring classics.  I'm offering 21% off everything in my downloadable training plan store.  That's 1% for each spring classic or semi-classic that Tom Boonen has won.
The only thing I ask you to do is to share this discount code with your friends to get it.  Help out your fellow cyclists and get a nice discount on any training plans or HIT workouts for the spring months!
Sorry, check back during the classics!